Thick black lines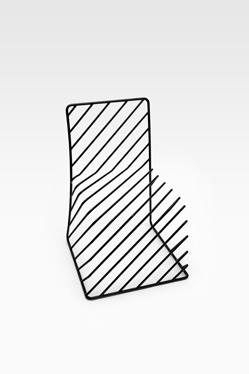 DATE :
29/12/10
NAME :
EMIEL
TEXT :
"A solo exhibition by Phillips de Pury & Company at the Saatchi Gallery in London from the London Design Festival in September to the Frieze Art Fair in October.
'Outlines were the theme of the exhibition. Slight black lines like the traces of sketches drawn in the air made transparent surfaces and volumes appear, which we assigned practical functions. The outlines remained after simplifying paintings of plants and animals. They are condensed expressions of meaning, similar to Japanese calligraphy. The designs gently break the relationship of before and behind, and traverse at times the space between two and three dimensions. Multi-faceted and constantly morphing, they move alternately between the becoming and collapse of form.
photo by Masayuki Hayashi"
"source:www.nendo.jp"