SHOES (by Julian Hakes)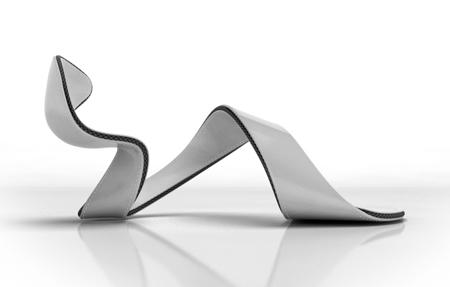 DATE :
14/09/11
NAME :
EMIEL
TEXT :
London architect Julian Hakes has designed a pair of shoes with no foot plate.
Called Mojito, the design consists of a single piece that wraps around the wearer's foot, forming support for the heel and ball.The foot naturally forms a bridge between the two.
The product is made of carbon fibre, laminated with rubber on the side that touches the floor and leather on the side next to the skin.
PROTOTYPE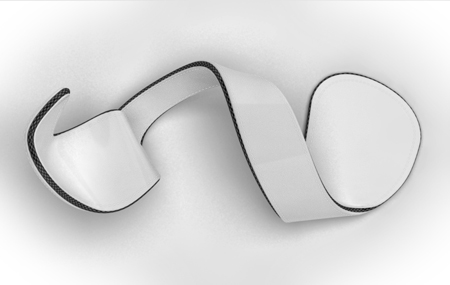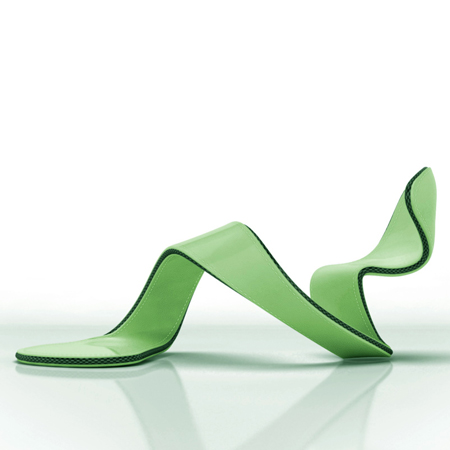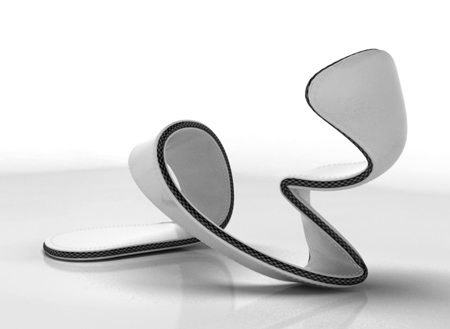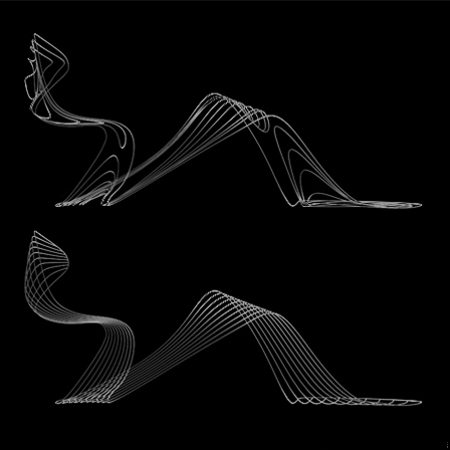 Notes from the designer:
"One late summer night in the studio I was thinking about the design of shoes in general.
I wondered why there was the need for a foot plate in shoes such as high heels.
When I look at a foot print on sand it is very clear to see that the main force goes to the heel and ball.
With a high heel providing the heel is supported, even by standing on a wooden block the foot naturally 'spans' the gap naturally, with bones and tendons.
The foot has its own inbuilt strength and support so why duplicate this. You would not have a jumper with rigid arms between elbow and wrist.
So this raised the question, if the design of a shoe was an evolution of the early sandal and how can new materials and design techniques provide new solution?
So I set to exploring this question in a similar way to how I would design a bridge, examining the forces and looking at the most simple, elegant yet poetic expression of the forces at play within the materials used.
With this approach I then set about wrapping my foot in tracing paper, then binding it up in masking tape and then drawings various geometries onto and over the form of my foot.
The next stage was rather dangerous as I had to cut the shape off my foot with a scalpel and not damage the pattern or my foot.
The design this produced is a single wrapped geometry which starts under the ball of the foot and then over the bridge, then sweeping down below the heel before then twisting back on itself to provide the support for the heel and ankle.
This form felt light and airy on the foot. So we called it the 'Mojito' as it was rather like a twist of lime skin.
The material choice is simple: The shoe is a laminate with Carbon fibre for the core which gives the shoe its spring and strength, leather on the foot side and rubber on the walking wearing side. 3 materials, each doing a specific job."
REALISED DESIGN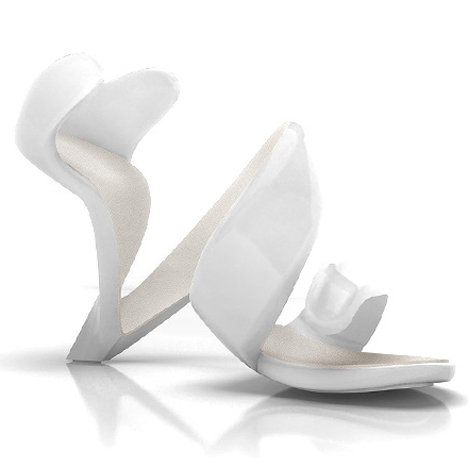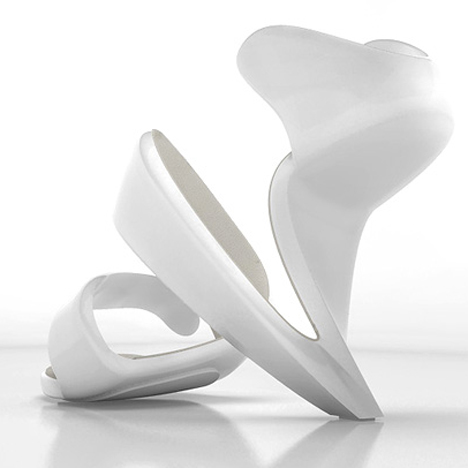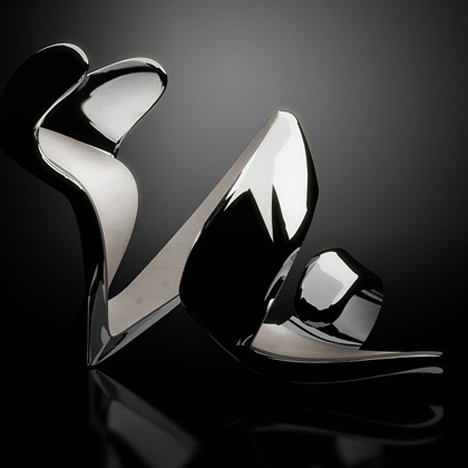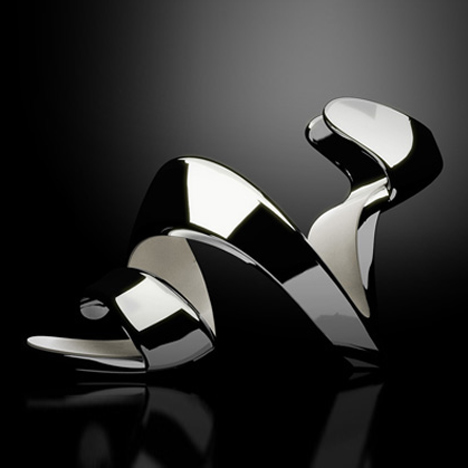 source:"www.geekologie.com", "www.dezeen.com"