Burnham Pavilion / Zaha Hadid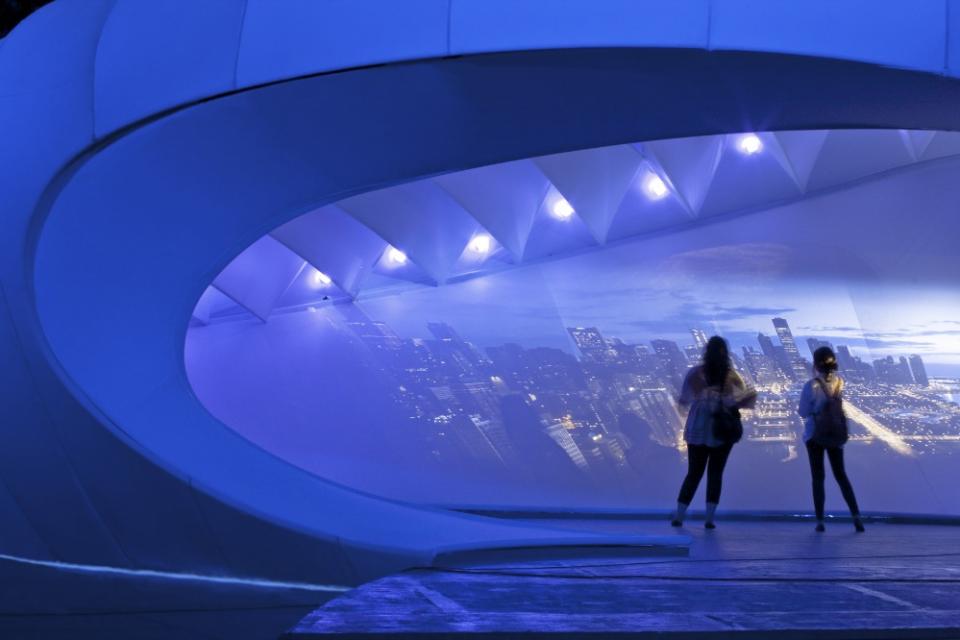 DATE :
01/05/11
NAME :
EMIEL
TEXT :
"The figure of Daniel Burnham has been very important for the city of Chicago as we currently know it,  as he was one of the authors of the Plan of Chicago, also known as the Burnham Plan,  which reshaped Chicago's central area starting in 1909.  To celebrate the centennial of this plan several events have been held during this year, such as the Union Station 2020 competition and the Burnham Memorial competition. Also, two pavilions by UN Studio and Zaha Hadid have been temporally  installed at the Millenium Park (read our previous article about this), hosting multimedia exhibits on the future of Chicago.
Zaha Hadid Architects´s pavilion merges new formal concepts with the memory of Burnham's bold, historic urban planning. Superimpositions of spatial structures with hidden traces of Burnham's Plan are overlaid and inscribed within the structure to create a dynamic form.
"The Burnham Plan Centennial is all about celebrating the bold plans and big dreams of Daniel Burnham's visionary Plan of Chicago. It's about reinvention and improvement on an urban scale and about welcoming the future with innovative ideas and technologies. Our design continues Chicago's renowned tradition of cutting edge architecture and engineering, at the scale of a temporary pavilion, whilst referencing the organizational systems of Burnham's Plan. The structure is aligned with a diagonal in Burnham's early 20th Century Plan of Chicago. We then overlay fabric using contemporary 21st Century techniques to generate the fluid, organic form – while the structure is always articulated through the tensioned fabric as a reminder of Burnham's original ideas."
"Fabric is both a traditional and a high-tech material whose form is directly related to the forces applied to it – creating beautiful geometries that are never arbitrary. I find this very exciting."
- Zaha Hadid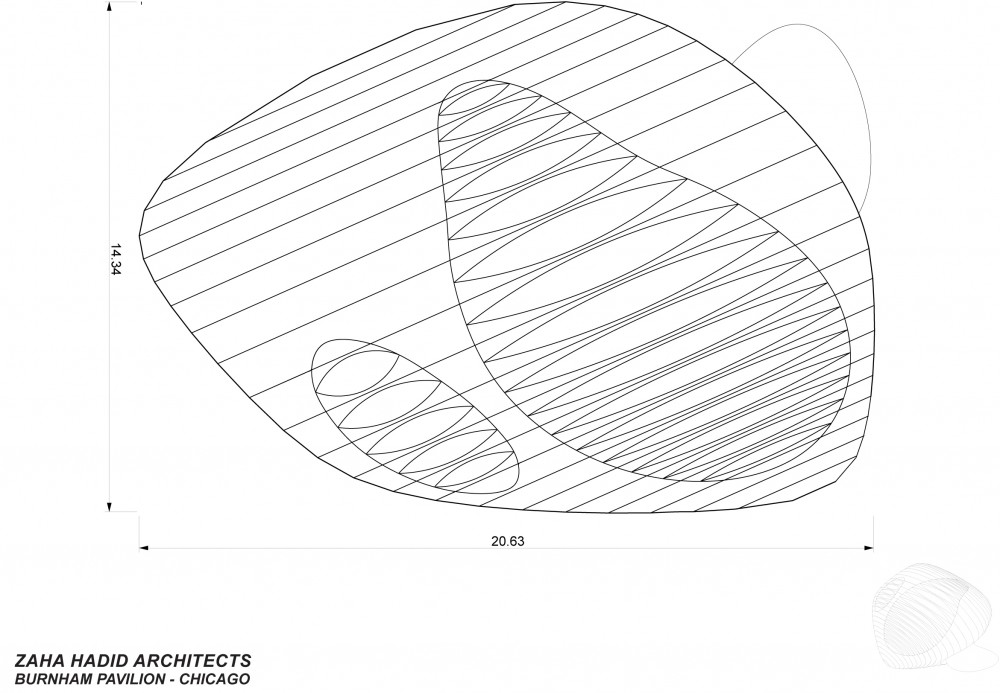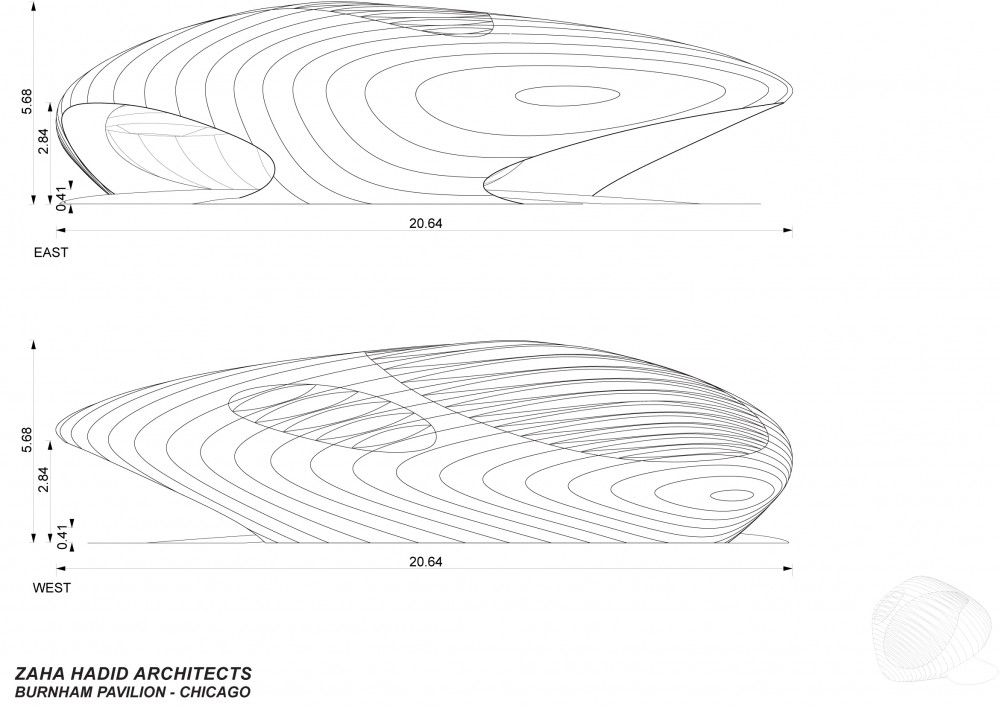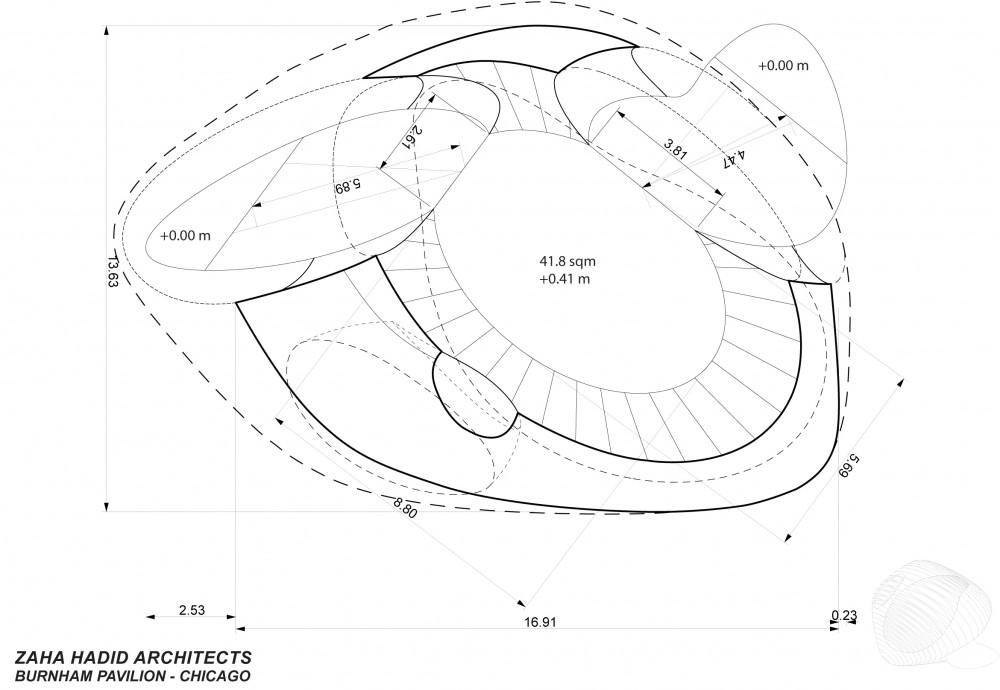 "Client: Burnham Plan Centennial
Architect: Zaha Hadid Architects
Local architect: Thomas Roszak
Structural engineers: Rockey Structures
Fabricator: Fabric Images
Lighting & electrical: Tracey Dear
Multimedia content: The Gray Circle"
Images courtesy of Zaha Hadid Architects © Michelle Litvin
source: archdaily.com